In the beginning, Vikki didn't eat bacon. She didn't, and otherwise doesn't, eat any red meat, but one day about six weeks ago I cooked up some bacon and she smell drove her to try it. Predictably, she loved it.

We've made potato skins, bacon-wrapped shrimp and bacon-wrapped scallops, all delicious. We've had bacon on it's own and cooked eggs in the bacon grease. Fantastic. But nothing like last night.

Last night was bacon night.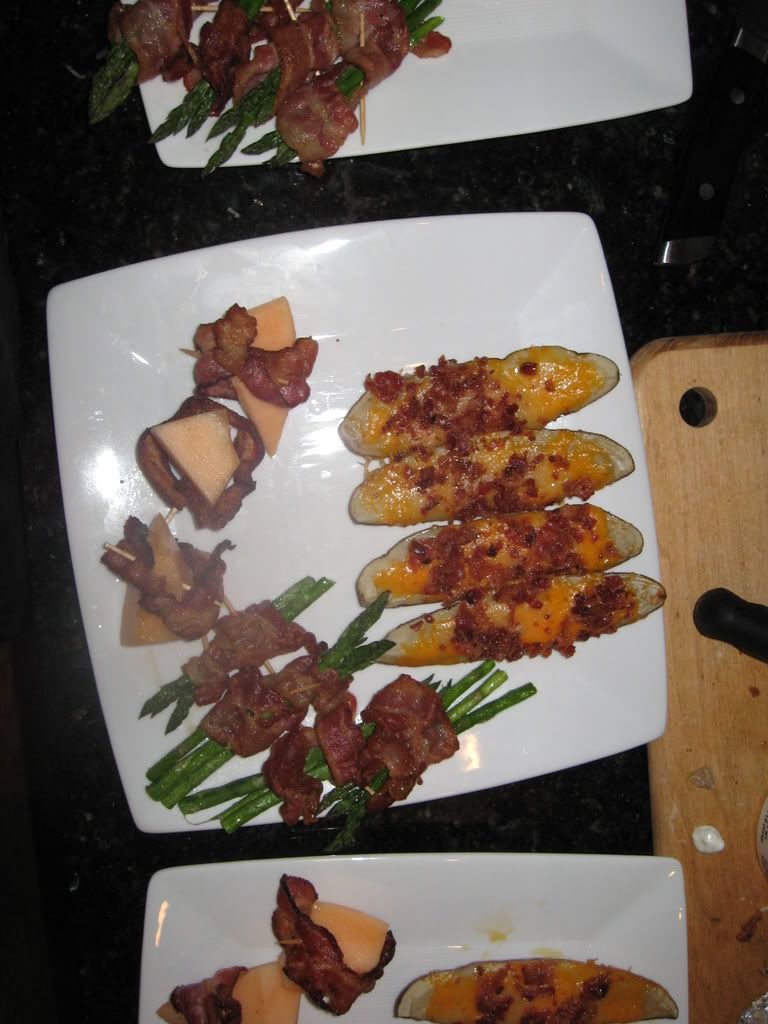 Potato skins, bacon-wrapped asparagus, and bacon-wrapped cantaloupe.

Yes, cantaloupe.

I count myself lucky that I have found someone with as pure a commitment to excess as I.

As of this writing, 14 hours later, I'm still not hungry yet. My apartment, 14 hours later, is still drenched in bacon musk.

BACON!,

jason